<![CDATA[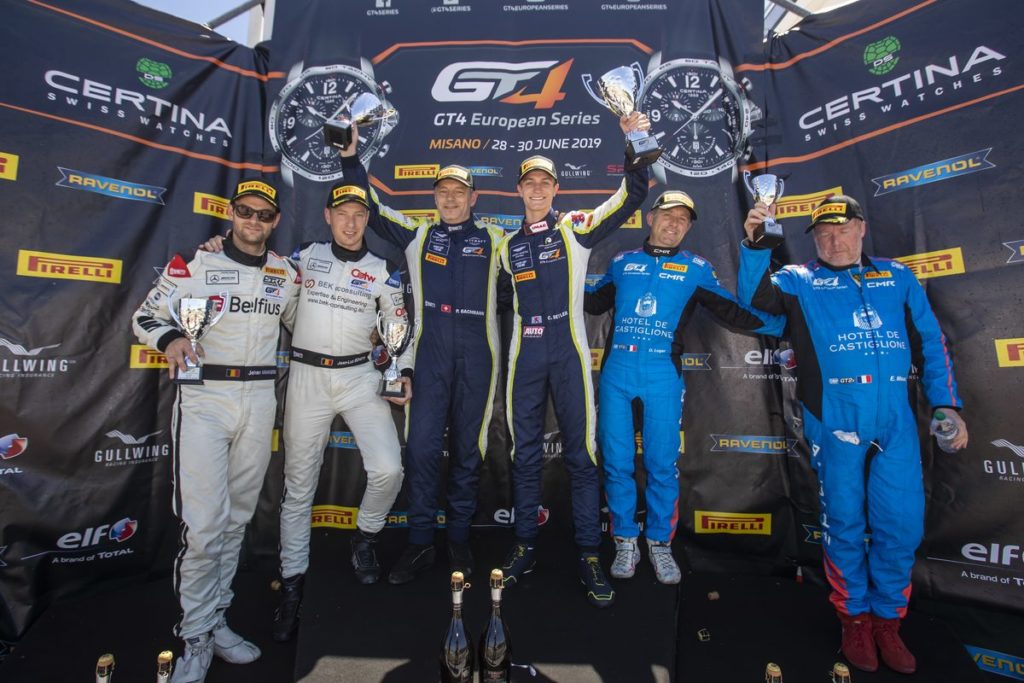 Affecting a large part of Europe, the heat wave transformed the Misano circuit into a veritable oven on the last weekend of June. In these extreme conditions, the new Street-Art Racing Aston Martin Vantage GT4 experienced some teething problems during the fourth round of the GT4 European Series. But with an 8thplace on Sunday for Julien Darras-Jamie Vandenbalck and two podiums in the AM Cup (including one victory) for Clément Seyler-Pascal Bachmann, the Belgian team can still consider it a positive result!
"We suffered in these temperatures exceeding 30 degrees," said Damien Hellebuyck, Street-Art Racing Team Manager. "Our new Aston Martin Vantage GT4s have been put to the test, especially as the kit specifically designed for high temperatures was not yet available. As a result, we had to deal with water and oil temperatures which could almost be described as stratospheric. The systems were therefore secured several times. But, despite everything, our drivers did a good job. I would also like to congratulate our mechanics who, in the face of the heat wave, were remarkable. The Top 10 overall and Sunday's AM Cup victory are great rewards for all of us."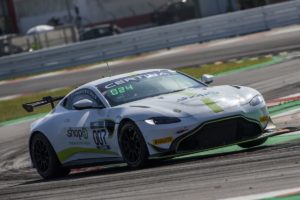 Driving car #7, Belgian Jamie Vandenbalck and Frenchman Julien Darras had a very difficult day on Saturday. Starting from 17
th
position, they were aiming for a place in the Top 10 when Julien was severely slowed down at the end of the race by his Vantage GT4 overheating, to the point of falling back to 16
th
place. The next day, when he was 12
th
on the grid, the Frenchman made a good start to the race before being replaced by
Jamie Vandenbalck
, who completed his task by crossing the chequered flag in 8
th
place, 7
th
among the Silver Cup competitors. "
Despite the problems we encountered, I am happy with our race
," confided the Belgian. "
We could not attack 100% because we had constantly to think about not letting oil and water temperatures rise. Under the circumstances, it is therefore a good result. I am looking forward to being at Zandvoort, my favourite circuit
!"
Julien Darras agreed. "It was not an easy weekend, but our race on Sunday was sound," he said. "We are getting to know our new Aston Martin Vantage GT4 better and, in this case, we know that we will have to find solutions to deal with the heat. But I know that both the Aston Martin Racing engineers and our Street-Art Racing team are already working on this issue."
Seyler and Bachmann increase their lead in the AM Cup
Although they were also slowed down by their Aston Martin Vantage #17 overheating, the young Luxembourg driver Clément Seyler and the Swiss Pascal Bachmann confirmed their leadership in the provisional AM Cup standings. On Saturday, they finished 17
th
overall, just behind their team mates, while taking second place in the AM Cup. "
It is another new experience for me to have to manage the heat of the car in this way
," explained
Clément
, who this year is starting Grand Touring cars. "
You have to be less abrupt in the way you handle the car, while at the same time trying to drive as fast as possible. And you also have to manage your concentration… But it is a part of my learning curve and I am having a great deal of fun
!"
The next day, Clément made a very good start and immediately moved up several places to second in the AM Cup. And when Pascal took over, it quickly became clear that the Street-Art Racing duo could claim a second AM Cup victory this year. "I was indeed faster than the second Alpine driver," says the Swiss driver. "And although I did not feel like I was attacking hard because I had to manage the temperatures, I got back ahead of him pretty quickly and was able to take the lead with about ten minutes to go. In addition, we finished 18thout of 32 overall. I had a great time! I also saw that I have made good progress compared to last year and I feel good at the wheel of this new Aston Martin Vantage GT4. Even if she was a little capricious with the heat this weekend, I forgive her… and I cannot wait to be in Zandvoort."
The GT4 European Series will continue in less than two weeks on the Dutch coast for what will be the penultimate event of the season.
Press release Street-Art Racing ; Photographs: SRO / Chris Schotanus
]]>