<![CDATA[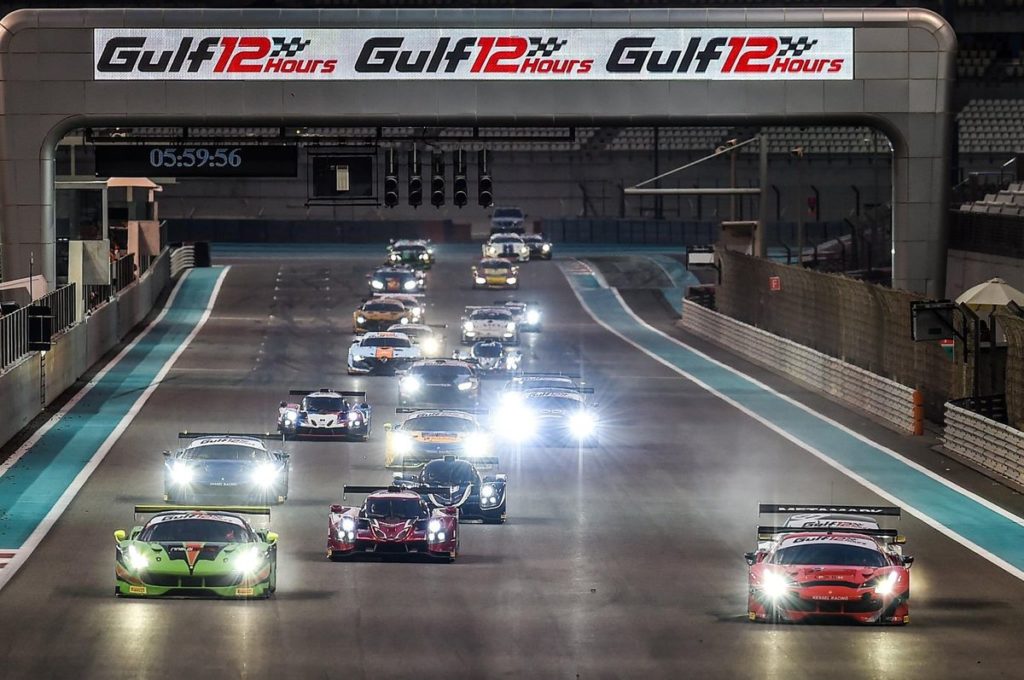 The 2018 Gulf 12 Hours will feature the largest number of cars lining up on the grid of Yas Marina Circuit in Abu Dhabi, in its eight-year history on 15 December.
At least 33 GT and Prototype cars will compete in the race, which is split into two, six-hour parts with a short period between to allow teams to work on and repair their cars.
The race will be the competitive World premiere of three cars: the new McLaren 720S GT3, 2019-specification Audi R8 LMS GT3, and Aston Martin Vantage GT4. The more powerful Vantage GT3 will also be given its toughest test to date after only making its debut in October this year.
In total, 18 of the 33 starters will be GT3 cars, seven of which will race in the top GT3 Pro class. Five different GT3 manufacturers will be raced across the 12 hours: Ferrari (six cars), Audi Sport (five cars), Aston Martin Racing (three cars), Mercedes, McLaren, Porsche and Lamborghini (one each).
Attempto Racing will enter three Audi R8 LMS, two of which will compete in the GT3 Pro class, while fellow German team Car Collection Motorsport will also race a single R8 LMS with an all-Audi Sport factory driver line-up.
Swiss team Kessel Racing will enter four Ferrari GT3 cars, split between the Pro, Pro-Am and Am classes. The team's #83 Pro-Am Ferrari 488 GT3 will be raced by an all-female driver line-up with Rahel Frey.
Six GT4 cars will also take on the challenge around the 5.55-kilometre, 21-turn circuit in the desert, which will include illustrious marques such as Mercedes AMG, Maserati, and Aston Martin.
Mercedes AMG will be the highest represented marque in GT4 with three cars (Bullitt Racing with two, and Ciceley Motorsport), while two Maserati MC GT4 from Scuderia Villorba Corse and an Aston Martin Racing-entered Vantage GT4 will compete for the class win.
The GT Cup class will mostly be made up of Porsche and Lamborghini in 2018, with Italy demonstrating three cars, and the German marque with two examples.
There will be two manufacturers demonstrated in the Prototypes class, with both Ligier and Norma competing. Three of the four LMP3 cars will be entered by the French Graff team, which will race both the Ligier JS P3 and Norma M30.
Track action begins on Thursday 13 December with Free Practice at 17:00hrs. Qualifying takes place on Friday 14 December from 15:45 – 17:15hrs. The race will begin at 09:30hrs on Saturday 15 December.
Press release Gulf 12h
]]>