<![CDATA[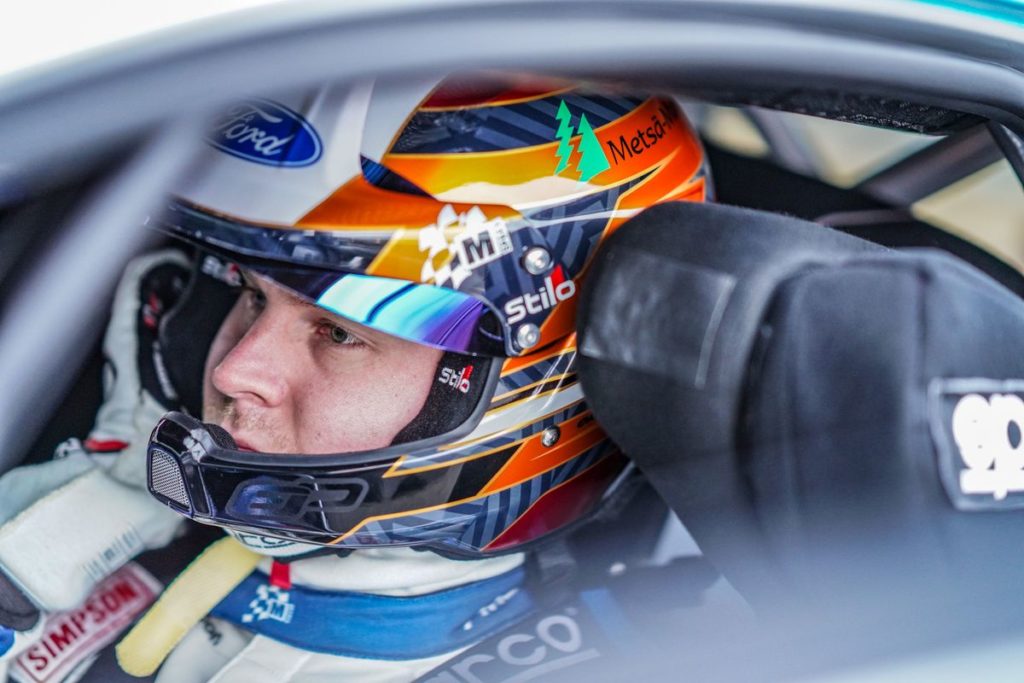 M-Sport Ford World Rally Team's Esapekka Lappi, Teemu Suninen and Gus Greensmith will be targeting new heights when the FIA World Rally Championship turns to gravel at next week's Rally Mexico.
The EcoBoost-powered Ford Fiesta WRC has a strong track record at this breath-taking event – never finishing shy of the podium – and the team are confident of conquering the heights of this much-loved event once again.
Focused in and around the UNESCO World Heritage site of Guanajuato, Rally Mexico boasts beautiful scenery amidst challenging terrain. The 30°C heat can be closer to 50°C in the cockpit, and the stages rise to more than 2,700 metres above sea level – where the oxygen starved air can see engine performance reduced by as much as 20 percent.
The gravel stages can be rough going and the crews must adapt their driving to contend with the reduced power. Mistakes are less easily forgiven, and the engineers must be sure to extract maximum performance at all times.
Yet despite being one of the most uniquely challenging events on the calendar, Rally Mexico is also one of the most vibrant and the Mexican fans have taken the sport to their hearts.
To best prepare for the challenges ahead, the Cumbrian squad conducted a two-day research and development test at Ford's state-of-the-art climatic chamber at the end of last year – perfecting engine maps and confirming optimum performance at high altitude and temperatures.
This was supplemented by a pre-event test in Southern Spain last week – allowing the crews to reaffirm the sensation of driving on gravel, optimising set-ups for peak performance, and allowing new-boy Lappi to experience his gravel-tuned Fiesta for the first time this year!
Team Principal, Richard Millener, said: "It's time to see what we can do on gravel, and we're optimistic about our chances next week. We've got a good track record in Mexico – with victory in 2018 and podiums every year since launching the current-spec cars. The team have done their research at Ford's climatic chamber, and we're well prepared having completed a four-day altitude test in Spain last week. This will be the first time Esapekka competes behind the wheel of a Fiesta in gravel trim, but he's improving with ever kilometre and closing in on the top-three. Teemu hasn't had the best start to the year and needs a solid result, but he has won here before and when he gets into his rhythm there's no stopping him. And don't discount Gus either. He's only been here once before, but he performed well and this is one of those events where anything can happen! Rally Mexico is always a real highlight for the team and we're all looking forward to experiencing the Mexican hospitality – and pushing for some strong results on the opening gravel event of the year."
LAPPI / FERM Delivering a strong start to 2020, Esapekka Lappi and Janne Ferm will be looking for another good result at next week's Rally Mexico. Getting better and better behind the wheel of the Fiesta, the pairing will be looking to challenge for the top positions and keen to secure their best Rally Mexico result.
Previous starts: 2 Best result: 11th (2018)
Esapekka Lappi said: "Every time I get behind the wheel I'm learning more and fine-tuning the set-up to better suit my driving. We worked on a few things in Sweden, and continued that at the pre-event test last week. We've not been too far off challenging for the podium, and I think that has to be our goal in Mexico. I'm getting more and more confident with the Fiesta, but of course Mexico is a tricky and unique event where you really need to be clean and efficient in your driving. The altitude also means that we run with less power, so small mistakes take longer to recover. But the feeling is good, so let's see what we can do."
SUNINEN / LEHTINEN Teemu Suninen is already a winner at Rally Mexico having powered to the top step of the WRC 2 podium in 2016. Keen to reignite his season at the Mexican event, the young Finn is determined to get back on track and has the benefit of experience alongside – co-driver Jarmo Lehtinen contesting the event for the tenth time this year.
Previous starts: 3 Best result: 9th / 1st WRC 2 (2016)
Teemu Suninen said: "I've always enjoyed this event and the stages are really nice to drive, but the high temperatures and altitudes mean that it can also be really challenging. Even with a world rally car you can feel the lack of oxygen and we need to be prepared for that – both physically and in our driving too. We haven't had the best start to the season, but I'm now fully focused on this event. We completed a pre-event test last week where we found a good set-up, and we know from previous years that the Fiesta is a fast and reliable car here. We will certainly be trying our best to score some good points next week."
GREENSMITH / EDMONDSON Gus Greensmith might have only contested Rally Mexico on one previous occasion, but it's already a firm favourite with the young Brit who secured his first WRC 2 podium at the event in 2018. Claiming the second step of the podium, the event also delivered his first FIA World Rally Championship points with ninth place overall. Co-driver Elliott Edmondson will however be contesting the Mexican event for the very first time next week.
Previous starts: 1 Best result: 9th / 2nd WRC 2 (2018)
Gus Greensmith said: "I'm a huge fan of Rally Mexico and it's probably my favourite place to visit on the FIA World Rally Championship calendar. The scenery and colours of Guanajuato and the enthusiasm of the fans provide a truly special experience for everyone and I can't wait to get back there. I really enjoyed my time there in 2018, but it will be a completely different challenge this year. I've been preparing in the heat and altitude chambers so my body is definitely feeling efficient and I'm sure that will help my performance next week, so let's see what we can do."
Press release M-Sport Ford
]]>