<![CDATA[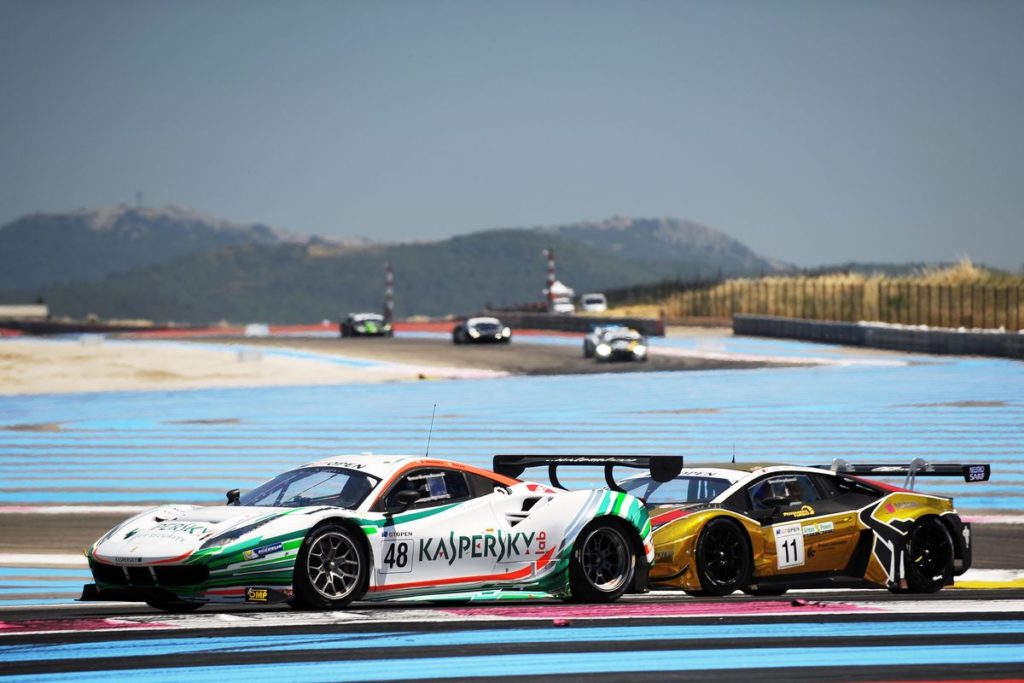 The Kaspersky Motorsport crew of Davide Rizzo and Alex Moiseev took another fantastic victory in the AM class of the International GT Open Series today, following on from their win in yesterday's race.
After a great win in the first race on Saturday, this morning it was Davide Rizzo's turn to qualify the Ferrari 488 in its distinctive red, white and green livery. The Italian did a great job, taking pole in the AM class to start from tenth place overall on the grid. He was caught out by some traffic early on, dropping to 13th spot.
Davide handed over to Alex Moiseev for the compulsory pit stop and once again, the Russian driver had to sit in the pits while the extra seconds ticked away, because of the « success penalty » following on from the wins in Spa a fortnight ago and yesterday here at the Paul Ricard circuit in the South of France. It meant we dropped down the order to 16th overall, but this weekend our package seemed to be unbeatable and despite the penalty, Alex crossed the line to take the second win of the weekend.
It was a great performance from the whole team and after well-deserved celebrations, it will be time to think of the next round, which takes place at the Hungaroring on 1st and 2nd July.
Davide Rizzo: « It was a very interesting and exciting race today. There is a lot to learn and work on before the next race but I am looking forward to being part of it. Congratulations to the team for this victory, it was the best result of the season for our car! We hoped to be competitive here and I am so happy for Kaspersky Motorsport and Kaspersky Lab with this result. Now we need to enjoy this moment. »

Alex Moiseev: « Paul Ricard is a great circuit and I very much enjoy it. We did a very strong qualifying, finishing in P1. After last year, everyone in the team is pushing hard and we will be ready for the next challenge. Everyone in the team performed so well and they really deserve this. After qualifying we had a positive feeling and we did everything to get a win. So to get this result in front of the Kaspersky Lab partners and our colleagues makes us very happy. I would like to say thanks for their big support. Actually, it is still difficult to believe we did it twice; we worked so hard for this. I'm proud of the team, Davide and my engineers! »
Press release Kaspersky Motorsport
]]>