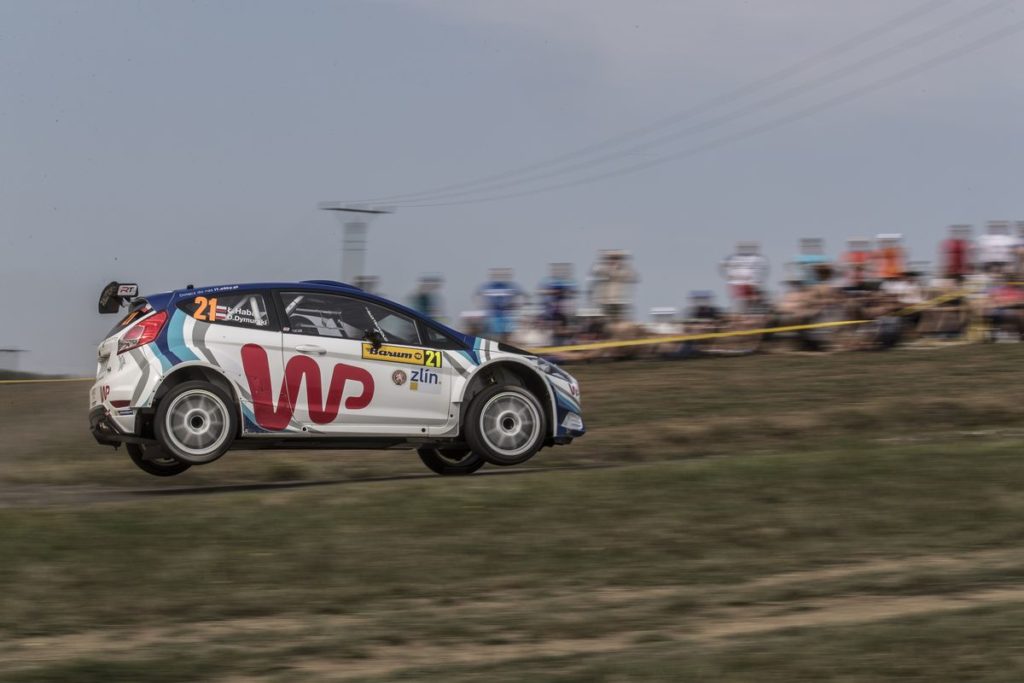 Łukasz Habaj plans to make the most of the experience he gained in the FIA European Rally Championship in 2017 when strives to finish in the top five in this season's standings.
The former Polish champion is targeting a seven-event campaign starting from next week's Azores Airlines Rallye (22-24 March).
"With so many drivers competing it's really difficult to set an objective, especially as I haven't raced most of them," said Habaj. "For sure I want to be more competitive than last season. I have much more experience so it should help. If we finish the season in the top five I will be very happy."
Habaj's preparations for the new ERC schedule began back in January with the first of two appearances in the Finnish championship, which he hopes will put him in a good position for the season ahead.
"I have already implemented a different approach as we started off the season with two training rallies in Finland," Habaj explained. "I have never started the season as early as January and I have also put much more attention to my physical preparations. In terms of the rallies itself I know all the rounds except Greece so I can say that I have never been so ready before. I am sure I improved my skills in Finland. Most of the skills you need to be fast on loose surfaces are common regardless if it is snow or wet gravel. Obviously Azores is a totally different rally but I guess you need similar skills."
Habaj's 2017 ERC campaign got off to a frustrating start with a retirement and non-start – following a shakedown crash – on the first two events. But the Rallytechnology-run Ford Fiesta R5 driver is determined to look forwards, not back.
"I just want to drive with good pace and see the finish line," he said. "I don't look at Azores and Canarias as unfinished business or anything like that. If I think about a good result at the end of the season, I know I have to improve my pace but get to the finish at the same time."
Habaj will get the opportunity to compete on home soil when the gravel-based Rally Poland hosts the action from 21-23 September, after the event replaced the all-asphalt Rally Rzeszow on the ERC schedule. "Rally Poland is in general great but I feel more comfortable on Tarmac and definitely I know Rzeszow better. But I can't complain, I am happy that we have an ERC round in Poland and will try to do my best."
ERC Co-ordinator Jean-Baptiste Ley said: "It's great Łukasz is returning to the ERC for an increased programme of events. As a national champion, the ERC provides the perfect platform of progression and we are pleased Łukasz is able to continue his career at international level."
Press release ERC