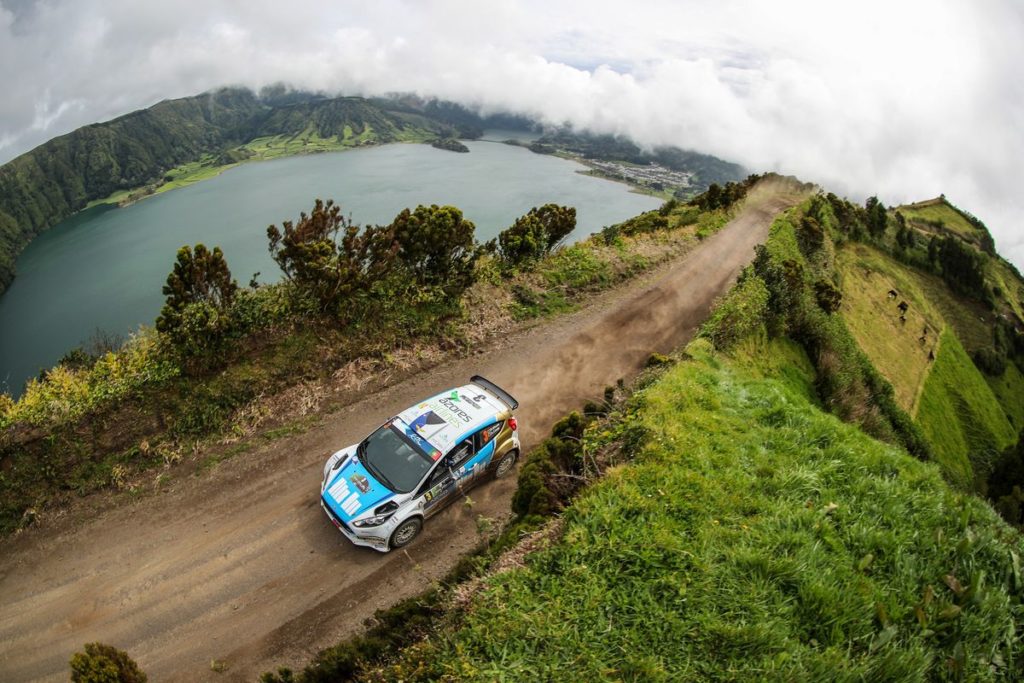 A staggering 35 R5 cars are entered for the Azores Airlines Rallye, the opening round of the FIA European Rally Championship from 22-24 March.
Underlining the popularity of the ERC, the R5 entry marks a seven-car increase over last season's Azores Airlines Rallye and is just two shy of the 2017 record of 37 R5 cars, which was set on Barum Czech Rally Zlín in Central Europe during the summer.
In addition, 12 drivers are entered for the ERC Junior Under 28 Championship, which caters for young stars in R5 cars, while 11 will line up in ERC Junior Under 27 for drivers in R2 cars on Pirelli tyres.
Among the leading names taking part are Bruno Magalhães, the 2017 ERC runner-up and last year's Azores winner, ERC Junior Under 28 and ERC Junior Under 27 champions Marijan Griebel and Chris Ingram, ERC event winner Alexey Lukyanuk, German title winner Fabian Kreim, Portuguese champion Carlos Vieira, multiple Azorean champion Ricardo Moura and Hungarian champion Norbert Herczig.
Azores Airlines Rallye 2018 entry: key facts and figures
35: R5 cars entered
12: drivers in ERC Junior Under 28
11: drivers in ERC Junior Under 27
60: entries for international event
55: registered ERC drivers
22: nationalities represented
9: cars from nine manufacturers in action
Jean-Baptiste Ley, the ERC Co-ordinator, said: "Attracting such a big entry, particularly from drivers in R5 cars and in the ERC Junior categories, demonstrates the appeal of the FIA European Rally Championship. While the Azores is one of the most spectacular rallies on the international calendar, its mid-Atlantic Ocean setting makes taking part somewhat of a logistical challenge. Despite this and the earlier date, drivers and teams have entered the rally and registered for the ERC in big numbers. The prospects for a highly competitive and exciting start to the 2018 ERC have increased significantly."

Clik here to view the entry list.
Press release ERC