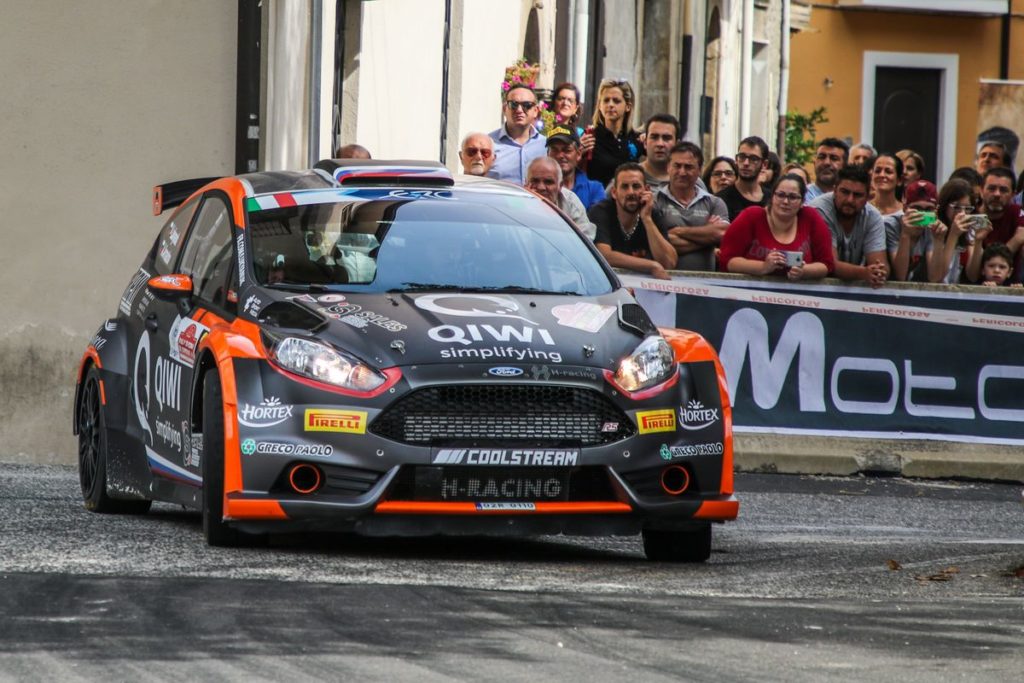 Alexey Lukyanuk will bid for FIA European Rally Championship gold in 2018 when he will double as the ultimate benchmark for his young rivals chasing success in the ERC Junior Under 28 category.
One of the fastest drivers of his generation, Lukyanuk's high-pace approach has earned him a legion of fans plus numerous victories and awards, making him the perfect target driver for the R5-equipped ERC Junior U28 contingent. Funding permitting, Lukyanuk is planning to contest all eight ERC rounds in 2018 with countryman Alexey Arnautov co-driving their Russian Performance Motorsport Ford Fiesta R5, run by H-Racing and supported by Qiwi during the season-opening Azores Airlines Rallye from 22-24 March. While little has altered on the surface for Lukyanuk in terms of car, co-driver and team, a number of changes have taken place for the upcoming campaign.
"We changed our approach to the car's set-up and started to work with a new engineer, who has great experience of world championship events," said the 37-year-old Lukyanuk. "We just finished the tests in Italy and both the Fiesta and me are satisfied with the steps we've made. I cannot wait to experience all of that on the real stages. I'm thinking over the tactics and preparing well."

Despite crashing out of the lead in the Azores last season, Lukyanuk is a big fan of the gravel spectacular. "I love the Azores Rallye," he said. "When we first started there in 2016, we got accustomed fairly fast and showed good speed on the stages. They are narrow, quite technical, with fairly good grip, and despite the surface is slippery and loose, I like it. I believe our previous experience will help us. I plan to re-check the pacenotes from the last year, as 95 per cent of the stages are similar to 2017."
After his Azores exit last year, Lukyanuk hit back with a dominant victory on Rally Islas Canarias only to suffer serious injuries in a testing accident shortly afterwards. He was still recovering when he returned to action, heroically leading Rally Rzeszow and claiming a podium on Barum Czech Rally Zlín. He received a standing ovation when he accepted the Colin McRae ERC Flat Out Trophy Driver of the Year award.
Jean-Baptiste Ley, the ERC Co-ordinator, said: "Alexey Lukyanuk has established himself as a fast and formidable competitor in recent seasons and it really is good news he's back in 2018 when the outright title will surely be his target. Because of his pace and profile, Alexey is popular among the ERC Junior Under 28 drivers and somebody they aspire to beat. He'll be a big help to them."
Press release ERC